Description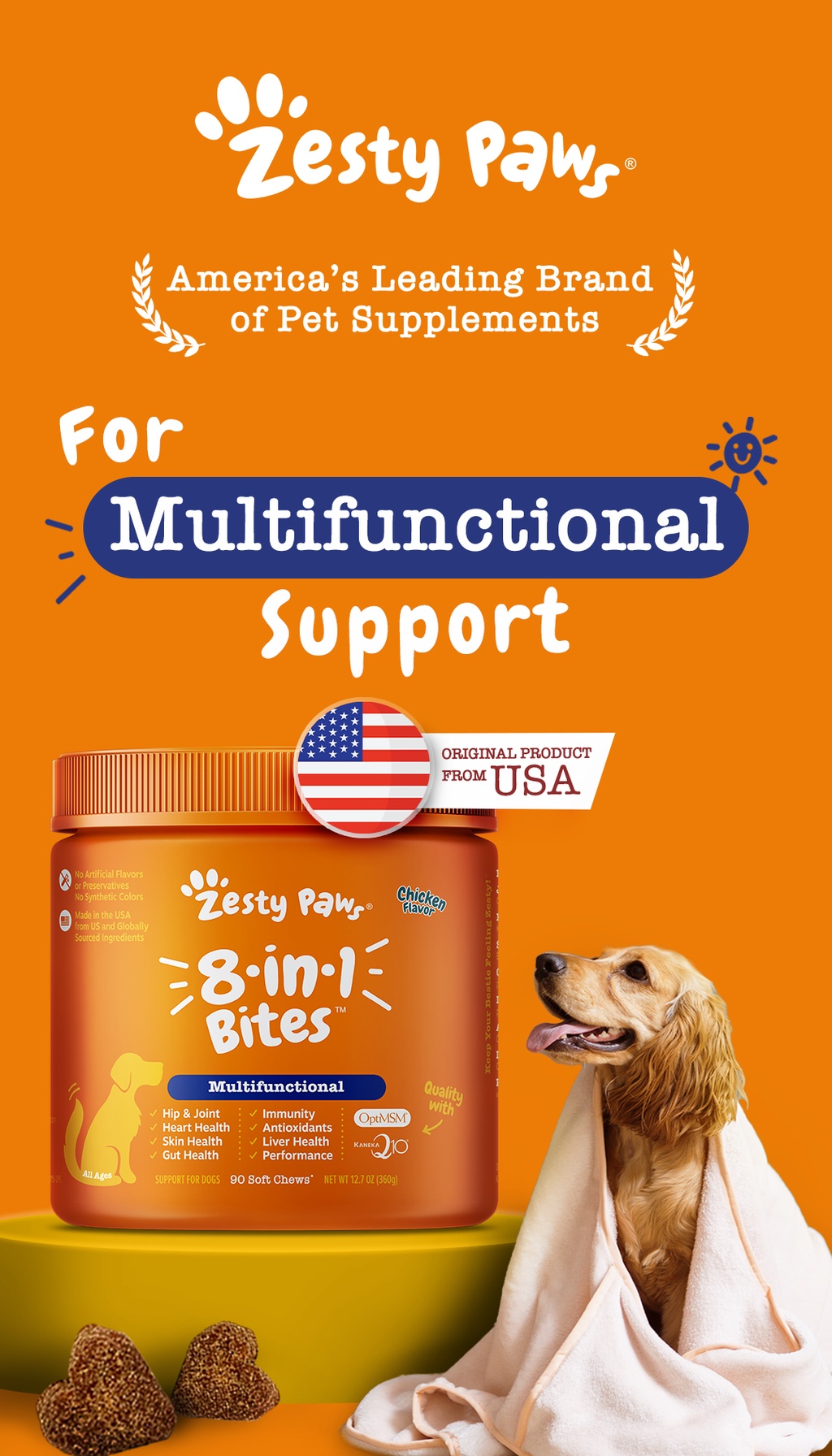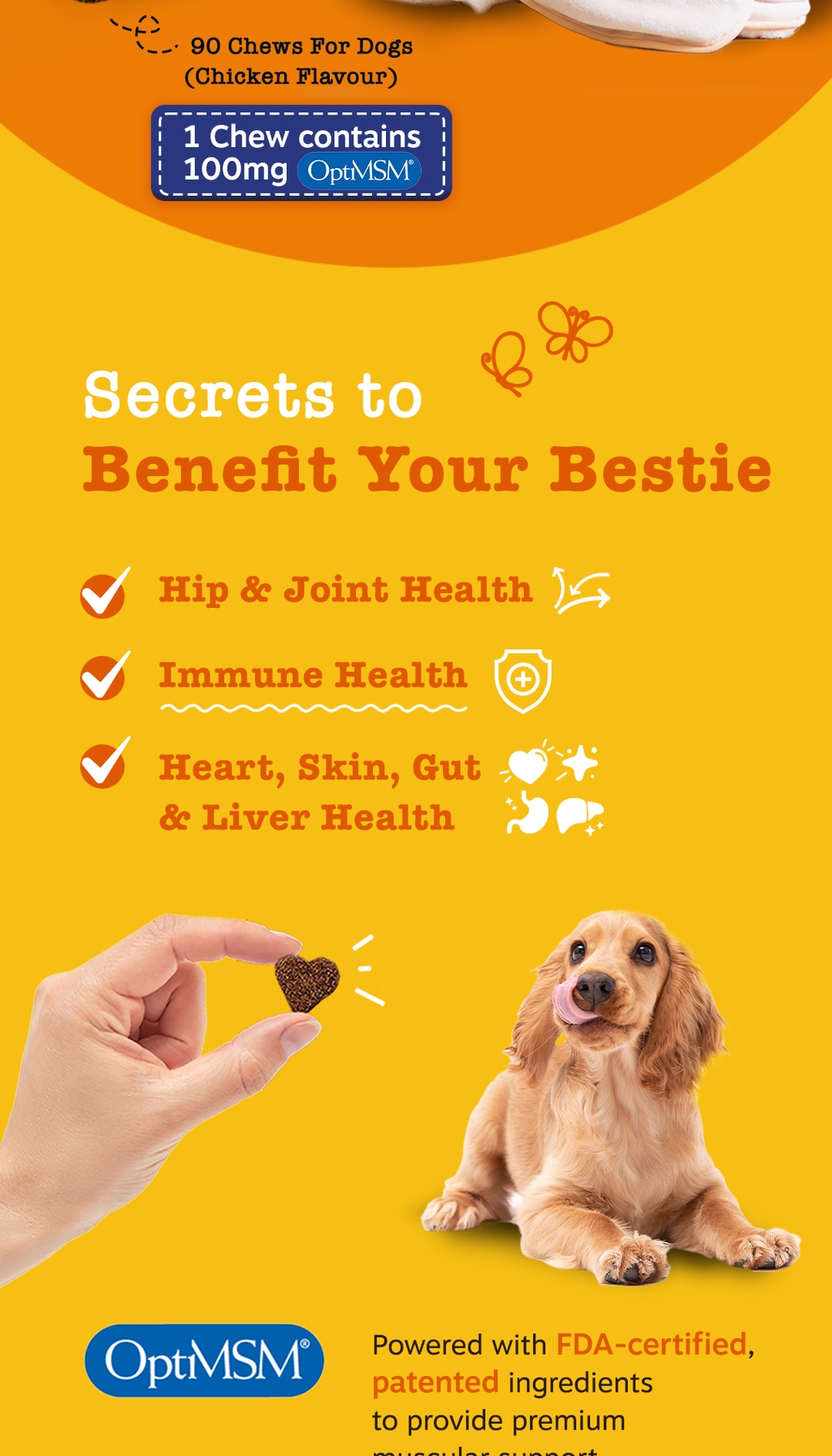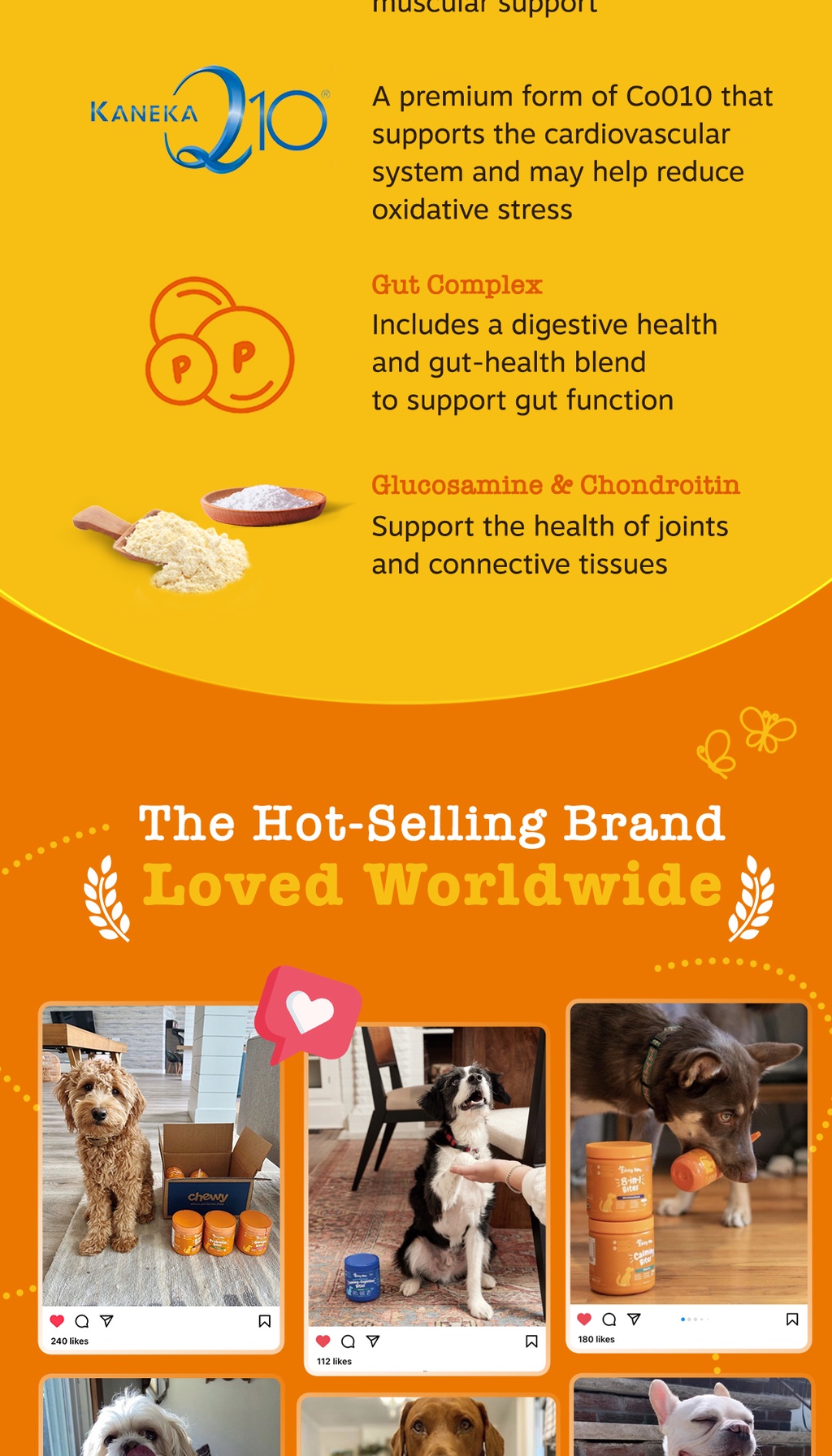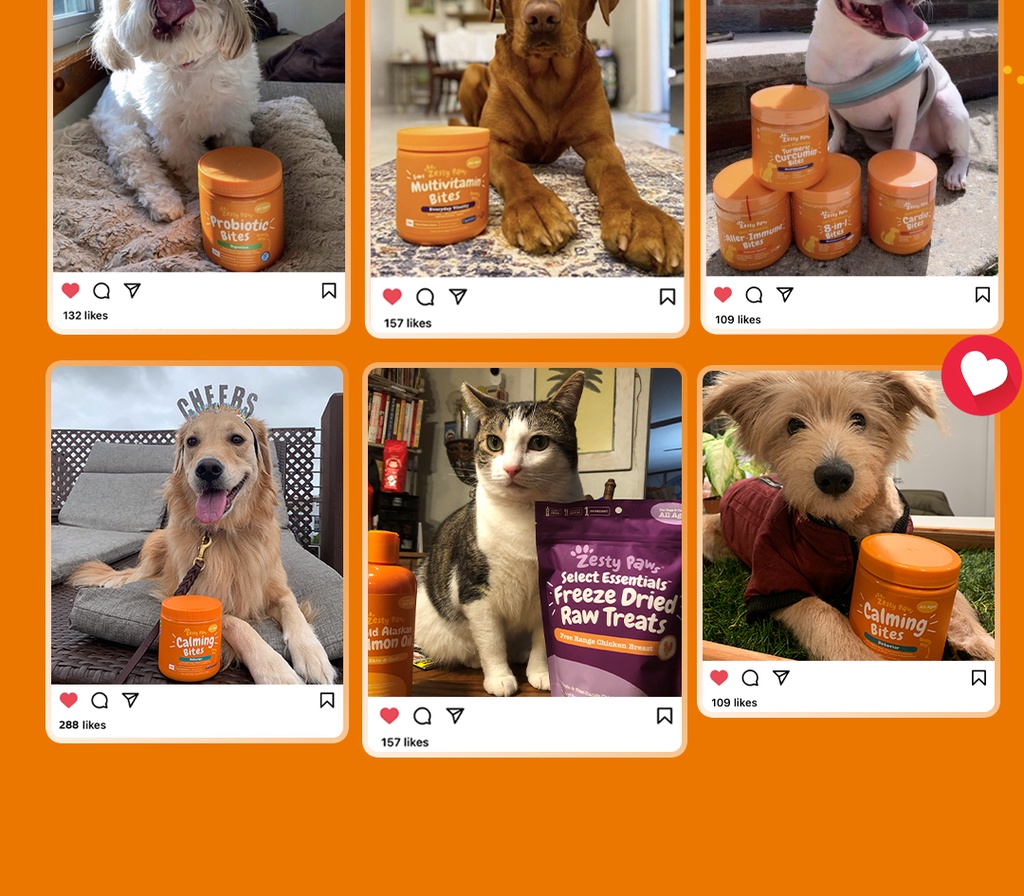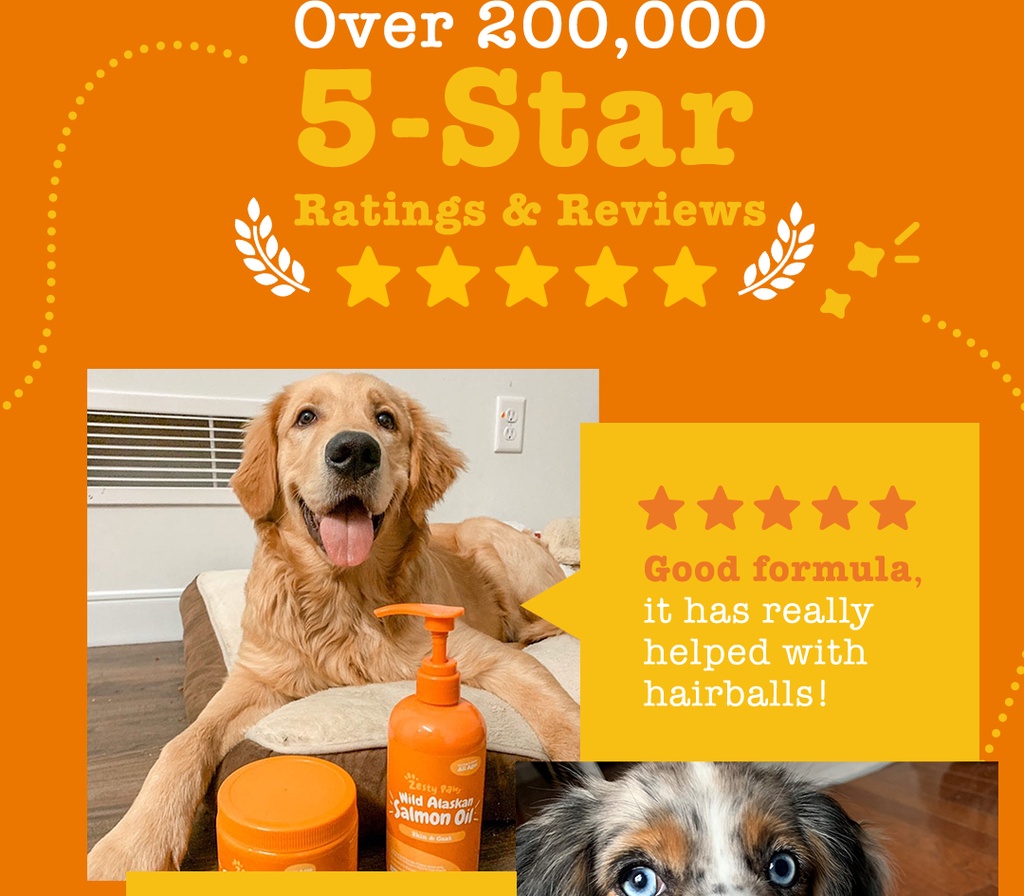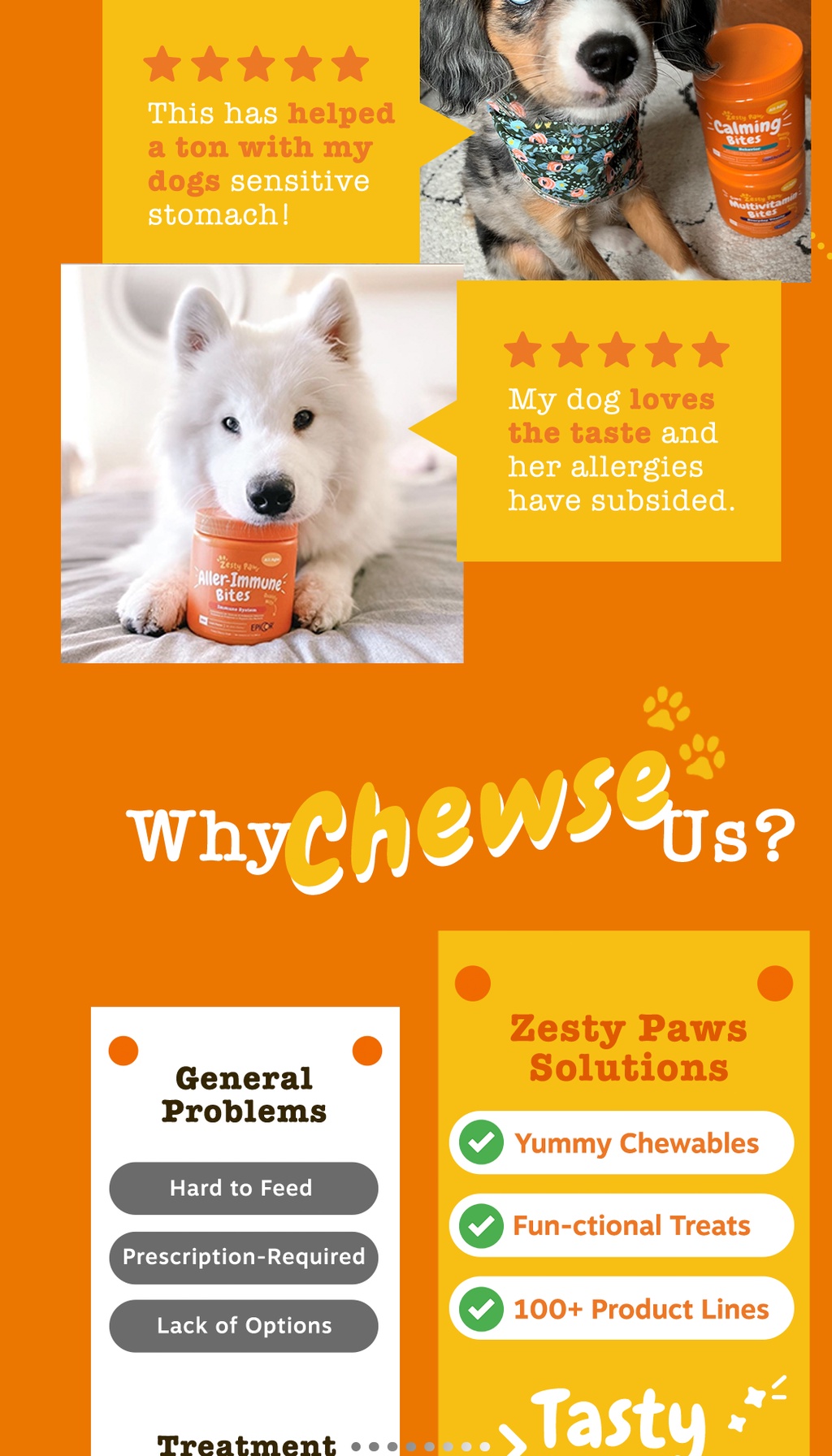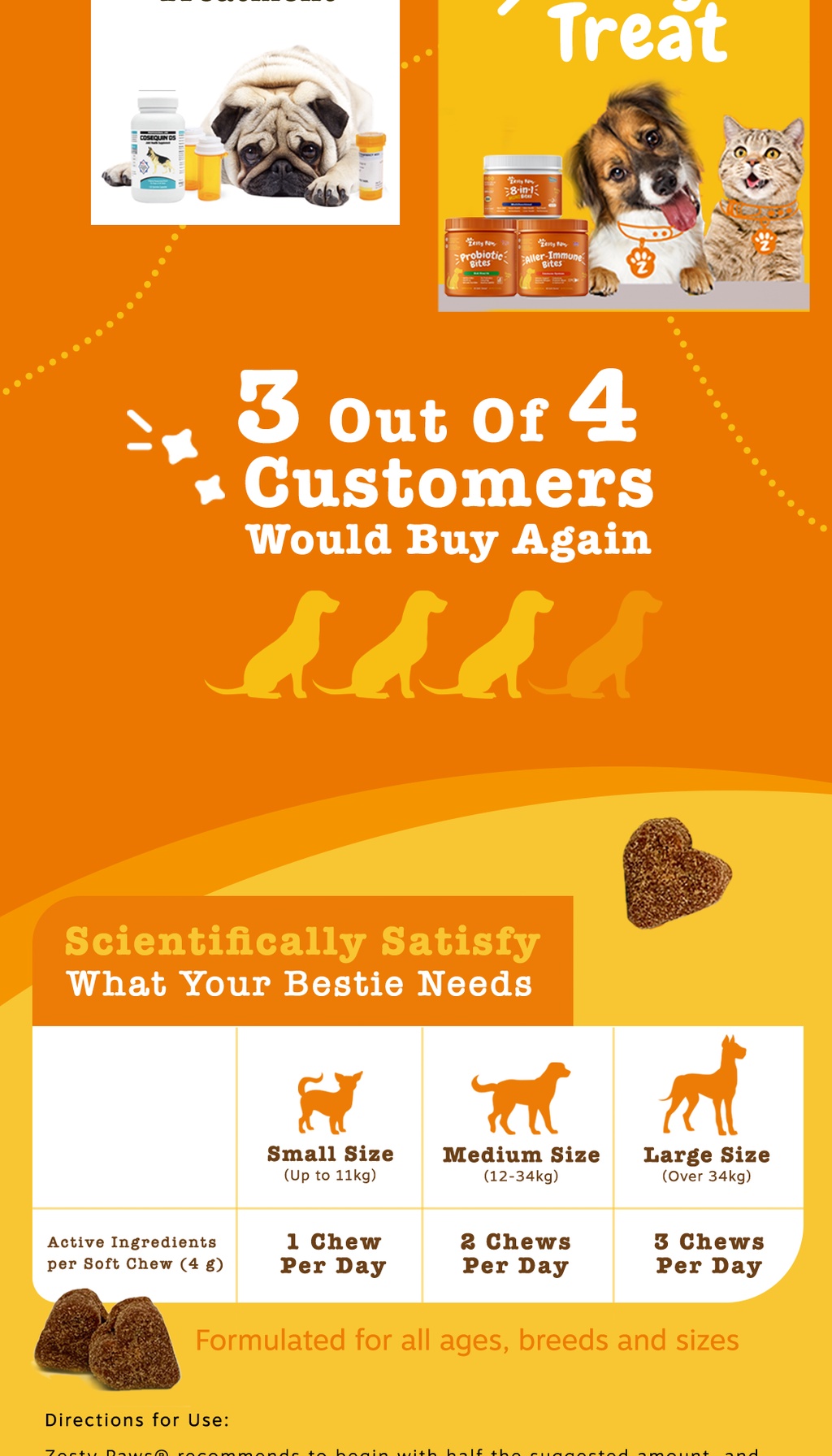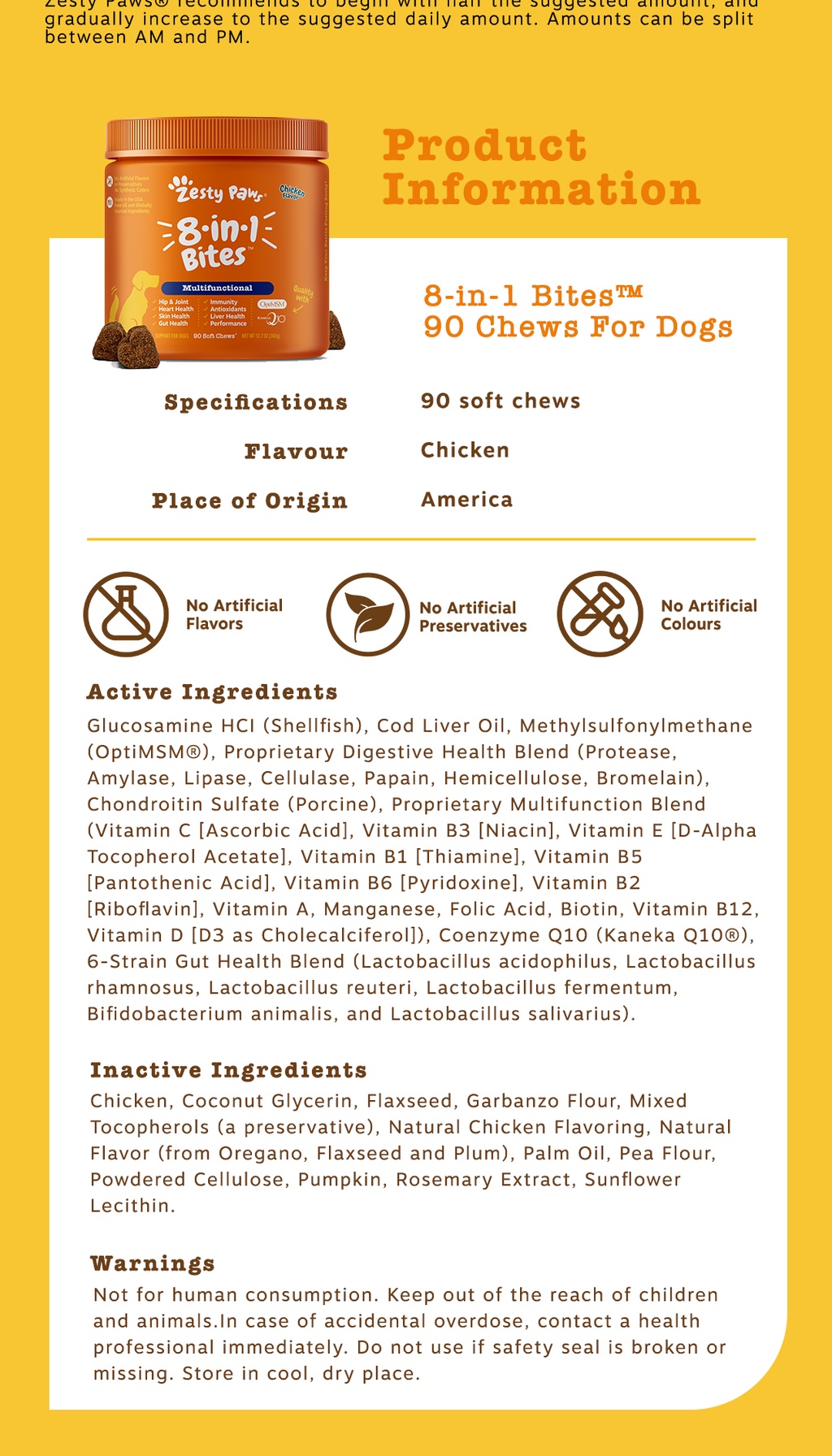 Zesty Paws 8-in-1 BitesTM are premium soft chews that provide eight great multifunctional benefits for your dog's overall support. These functional supplements support hip and joint function, heart health, skin health, gut function, the immune system, antioxidant activity, liver health, and performance. That's because this chewable functional supplement contains Glucosamine, Chondroitin, a Gut Health Blend, and a whole lot more!
8-in-1 BitesTM - Chicken
Active Ingredients: Glucosamine HCI (Shellfish), Cod Liver Oil, Methylsulfonylmethane (OptiMSM®), Proprietary Digestive Health Blend (Protease, Amylase, Lipase, Cellulase, Papain, Hemicellulose, Bromelain), Chondroitin Sulfate (Porcine), Proprietary Multifunction Blend (Vitamin C [Ascorbic Acid], Vitamin B3 [Niacin], Vitamin E [D-Alpha Tocopherol Acetate], Vitamin B1 [Thiamine], Vitamin B5 [Pantothenic Acid], Vitamin B6 [Pyridoxine], Vitamin B2 [Riboflavin], Vitamin A, Manganese, Folic Acid, Biotin, Vitamin B12, Vitamin D [D3 as Cholecalciferol]), Coenzyme Q10 (Kaneka Q10®), 6-Strain Gut Health Blend (Lactobacillus acidophilus, Lactobacillus rhamnosus, Lactobacillus reuteri, Lactobacillus fermentum, Bifidobacterium animalis, and Lactobacillus salivarius).
How To Use:
Up to 25lbs: 1 Soft Chew Per Day
26lbs - 75lbs: 2 Soft Chews Per Day
Over 75lbs: 3 Soft Chews Per Day
Zesty Paws 8-in-1 Multifunctional Bites Chicken Flavor 90 Soft Chews (EXP:01 2024)